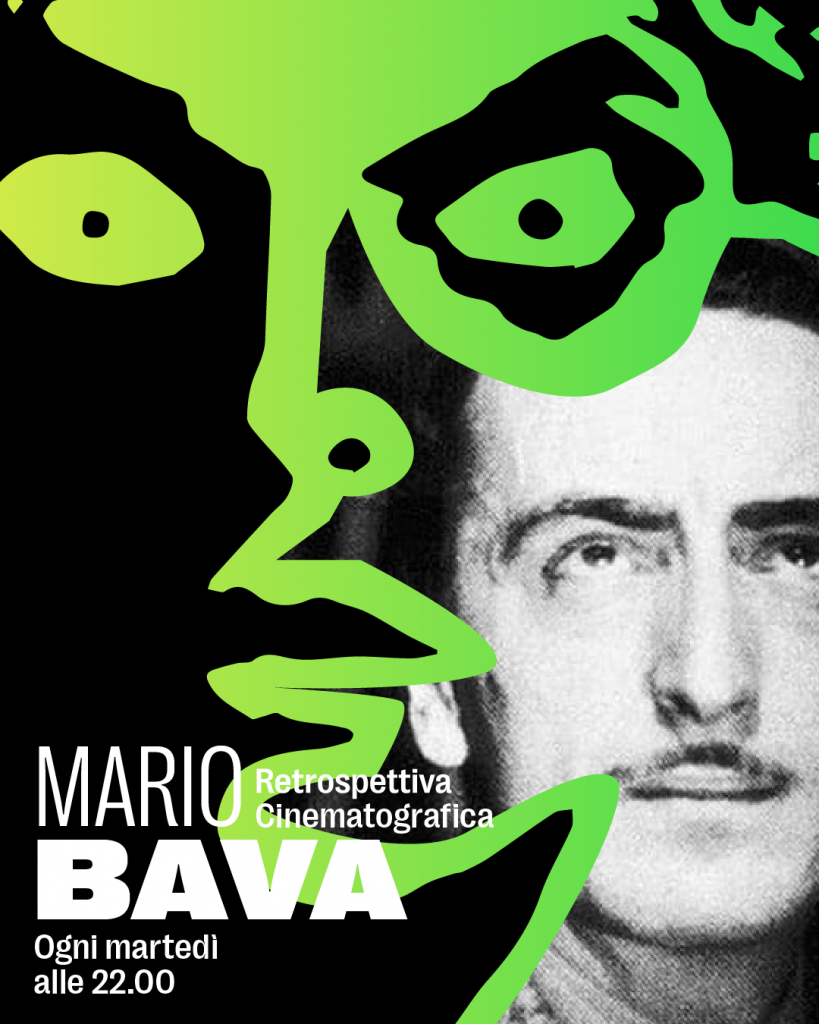 Visionary, intelligent, and creative, Mario Bava was a revolutionary author for Italian cinema and beyond, who experimented innovatively in the field of special effects, changing the rules of the game between horror, thriller, fantasy, and noir with care, attention, and a pictorial inclination to seal his poetics.
Beloved by today's audiences and critics, the director in less than twenty years of career has redefined genre cinema with fantasy and creativity, telling its darkest side. His extraordinary legacy lives on today on the big screen of the Troisi in an evening retrospective, curated by the film critic Marco Giusti!
Here is the complete program:
4/04 at 8 pm – "Black Sunday" (1960)
Presented by the film critic Marco Giusti and TV director and author Luca Rea
11/04 at 10 pm – "Hercules in the Haunted World" (1961)
18/04 at 10 pm – "The Girl Who Knew Too Much" (1963)
25/04 at 10 pm – "Black Sabbath" (1963)
02/05 at 10 pm – "Blood and Black Lace" (1964)
09/05 at 10 pm – "Planet of the Vampires" (1965)
16/05 at 10 pm – "Danger: Diabolik" (1968)
Buy your tickets on www.cinematroisi.it or at the box office!