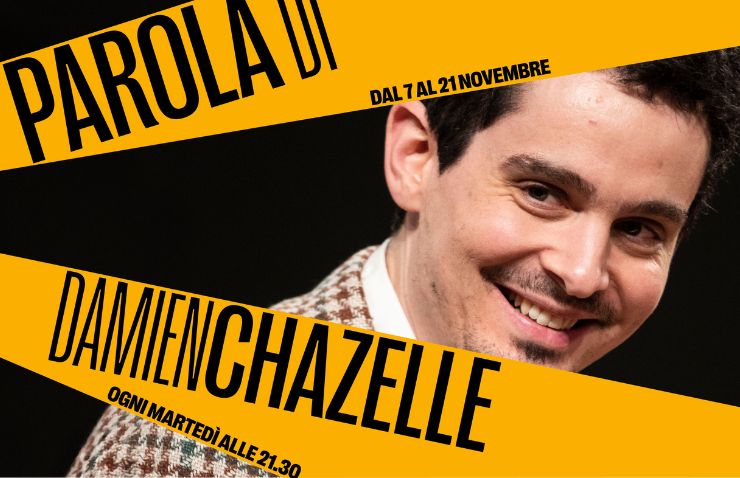 If an Oscar-winning director recommended a film to watch, would you take his word? What if he were the one to introduce them to you?
We have given Damien Chazelle (director of 'Whiplash', 'La La Land' and 'Babylon') carte blanche to choose a few titles to screen at Cinema Troisi, which he will present to the public in three encounters from 7 to 21 November, every Tuesday at 9.30pm!
From the nouvelle vague to American experimental cinema to end with Italian neorealism, here is the programme with films selected by the director that we can only recommend with our eyes closed: Parola di Damien Chazelle!
📃 Tuesday 7 November at 21:30
Damien Chazelle presents Eric Rohmer's "Le signe du lion" (1962)
The film follows the adventures of Pierre Wesselrin, an American musician in Paris who, during his summer holidays, suddenly finds himself without money due to a series of unfortunate coincidences. The plot focuses on his vicissitudes as he tries to resolve his financial situation, offering an acute observation of bohemian life and existential dilemmas.
Tickets→
📃Tuesday 14 November at 21:30
Damien Chazelle presents four works by Jonas Mekas:
– "This Side Of Paradise" (1999)
– "Travel Songs" (1981)
– "Songs Of Avignon" (1998)
– "Reminiscences Of A Journey To Lithuania" (1972)
Jonas Mekas was a pioneer of experimental cinema who influenced generations of filmmakers with his bold and innovative vision. His work is characterised by a unique poetic sensitivity and personal perspective. Through the use of innovative techniques and the documentation of fleeting moments, his films offer an intimate look at everyday life, at people and places he has travelled through.
Tickets→
📃 Tuesday 21 November at 21:30
Damien Chazelle presents:
– "Isole di fuoco" by Vittorio De Seta (1954)
– "Stromboli" by Roberto Rossellini (1950)
"Isole di fuoco" is an extraordinary documentary directed by Vittorio De Seta that, through evocative and authentic images, captures the daily life of fishermen on the volcanic islands of Sicily. Similarly, Roberto Rossellini's "Stromboli", which we will screen next, tells the story of a refugee woman, played by the legendary Ingrid Bergman, who comes up against the harsh environment and traditions of the island of Stromboli.
Tickets→
All films, preceded by a meeting with the director, will be screened in the original language with Italian subtitles! Films in Italian will be screened with English subtitles.
Buy tickets at www.cinematroisi.it or at the box office!