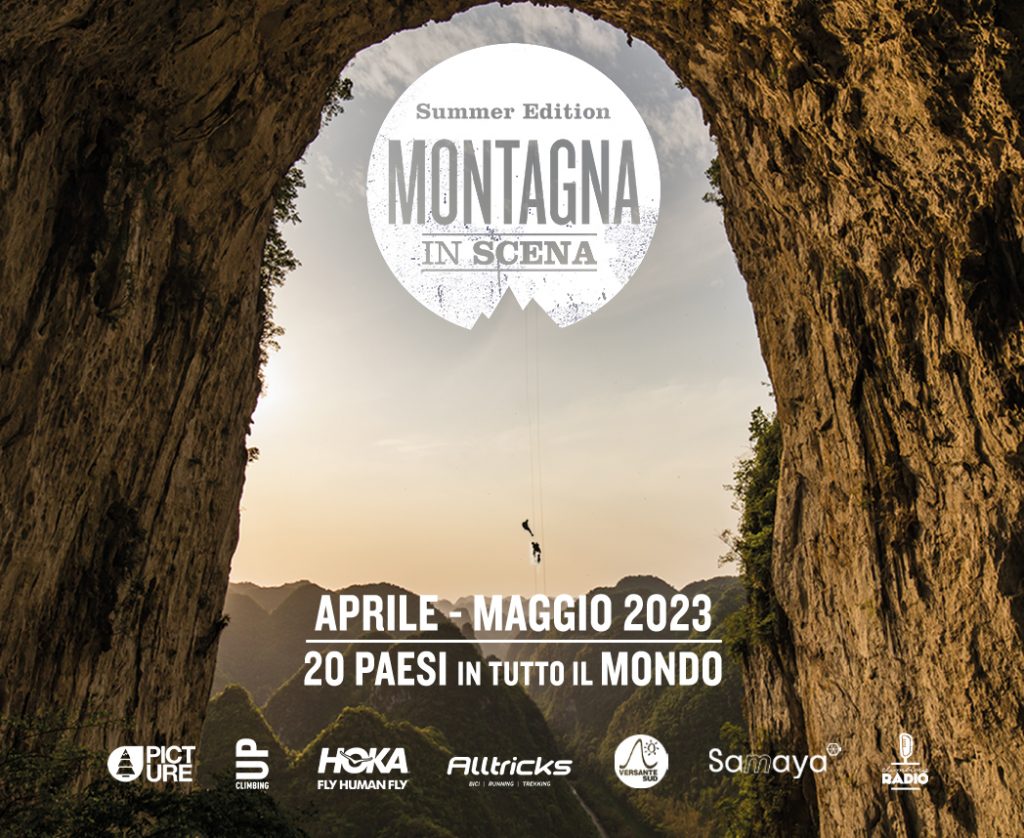 The historic event that brings together more than three thousand mountain enthusiasts and involves 200 cities with almost 250 stops around the world, arrives in a single evening during which 4 films set in the mountains will be screened, for a summer edition that deals with themes such as climbing, trail running, paragliding, and mountaineering. A window into the lives of those who seek to beat records, who challenge nature and the limits of human beings. Stories of hope, suffering, and resilience, stories of women and men who dream!
From 8.00pm on May 15th, here are the titles on the program:
"Quel che conta" by Timothée Ranger and Etienne Valentin: the story of French trail champion Anne-Lise Rousset Séguret in her attempt to set the female record for crossing Corsica in just 36 hours.
"Edge of Reason" by Jérémie Chenal, which follows Benjamin Védrines and Nicolas Jean's attempt to climb an 8,000-meter mountain in just one day and leave it by paragliding.
"Lumdo Kolola" tells the journey of Nicolas Alliot and Jean-Yves Fredriksen, two men armed with paragliders and a violin, in search of four children in the Nepalese jungle.
"Rotta verso El Cap" by Morgan Monchaud and Brian Mathé follows the adventure of Seb Berthe and his gang to climb the steepest wall of Yosemite, the Dawn Wall. But for environmental reasons, the group of climbers embarks on a transatlantic crossing by sailboat, even though they are all novices at navigation.
The cost of the ticket for the four screenings is €16.00. For all under 30s, it will be possible to purchase the ticket at the cost of €8.00, only at the box office on the day of the event!
Buy tickets online or at the box office!