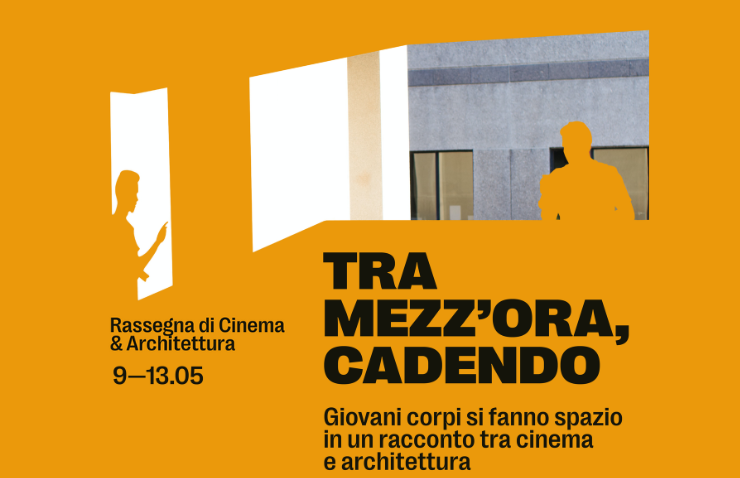 "What a smile I have in the photo!
The excursion is about to begin
and I'm joking with my friends.
In half an hour, falling,
I'll break a shoulder
and then I'll undergo surgery twice.
But what a smile I have in the photo!
Resigned, happy, foolish.
Because, when we feel good,
we always look foolish.
Any photo, any story.
Tendons like verses, long and fragile.
We're made of blown glass:
the only good thing is in the breath"
From "Exfanzia" by Valerio Magrelli
"Tra mezz'ora, cadendo" (In half an hour, falling) is the festival of Cinema Troisi in collaboration with the Faculty of Architecture of Sapienza, which opens a dialogue between Cinema and Architecture by focusing on the relationship between the bodies of young people, so undefined and still searching for form, and the space that surrounds them. Through five works, we will explore how the cinematic language investigates the relationship between bodies and places: the city and its streets, the houses and their rooms, day, night; elements that when you're young are soaked in a completely different color.
From 9th to 13th May, one film a day will be screened in the original language with Italian subtitles. The meetings are curated by Orazio Carpenzano, Dean of the Faculty of Architecture, and architect Claudia Tombini. Here is the full program:
"Fiore" by Claudio Giovannesi, on 9th May at 3.00pm presented by Prof. Arch. Pisana Posocco
"Elephant" by Gus Van Sant, on 10th May at 3.00pm presented by writer and poet Valerio Magrelli
"Anhell69" by Theo Montoya, on 11th May at 5.00pm presented by Alessandra Ceccotti, Vice President of the Mario Mieli Circle
"Drift" by Helena Wittmann, on 12th May at 5.00pm presented by Prof. Arch. Mosè Ricci
"Le Eumenidi" by Gipo Fasano, on 13th May at 5.00pm presented by Gipo Fasano, producer Giorgio Gucci, and Prof. Arch. Antonella Greco
For all students, it will be possible to purchase the reduced ticket for € 5.00, only at the box office!
Buy tickets on cinematroisi.it or at the box office!